27.09.2019: Coder's Quest 1.0
On the 27th of August, the Coders Quest team hosted their first event with 16 interested students at G29-307. The feedback from the students has been encouraging and the team is planning to host the next Coders Quest event soon! During the event, two faculty members - Mr. Gabriel Campero and Ms. Madhura Thosar were present, along with the students, the organising team, the volunteers and other members from the Academic Club.
Here is thephotograph of the winners from Coder's Quest 1.0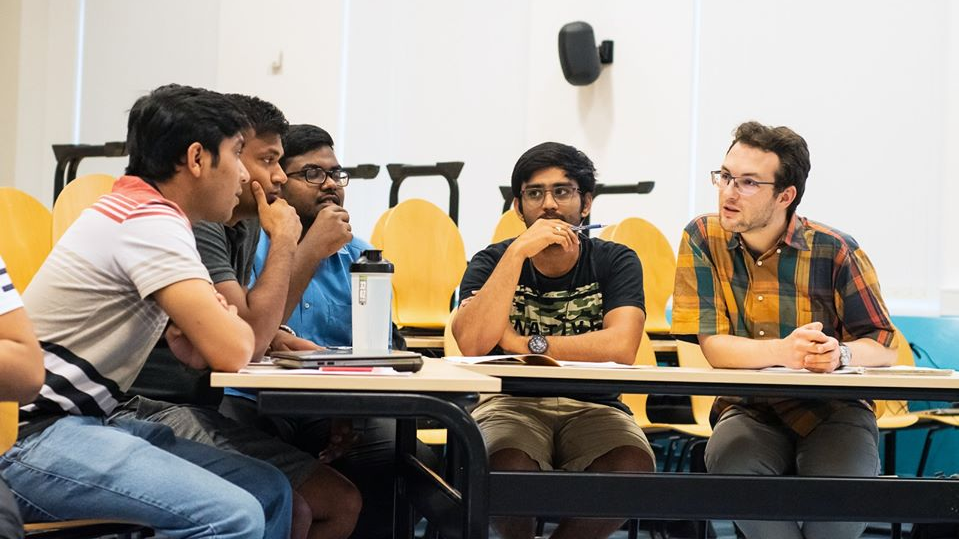 Coder's Quest 1.0 Winners - Team Bugs | From left to right - Shafiul Alam, Rakesh Devalapally, Madhu Gopal Sirivella, Ravi Theja, and Carl Stermann-Lücke.
Coder's Quest 1.0 | 27.08.2019 - click here for photos